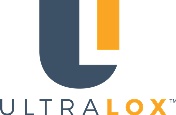 Beautiful, Zero-Maintenance Rails
SERVICES
Plan. Fabricate. Install. Repeat.
For over a decade we have been a regional market leader providing all facets of miscellaneous metals and light structural steel. From standard steel egress stairs, to industrial grating platforms and ladders, to ornamental assemblies for high-tech companies, law firms, and hospitality - we will help you plan, detail, build, and deliver your project in a professional manner. Every time.
QUESTIONS?
Phone: (412) 371-8294
Email: info@tcsteinindustries.com
our mission
We want to provide the absolute best customer service in our industry. We do this by returning every phone call and correspondence, by never sacrificing quality for time, and by working with our clients to establish realistic timelines and resolve concerns as early as possible. Over 95% of our business is with repeat clients and we work everyday to continually get better.
SEE a sample of our work
About Us
In 1983, Rick Stein finished his undergraduate degree at the University of Pittsburgh and started working for a company his father co-founded specializing in metals, curtain wall glazing, and skylights. Over twenty years later, following his father's retirement, Rick left that company to start TC Stein Industries, LLC in 2006. In this new venture he could develop a renewed commitment to customer service and a more collaborative approach with the design community, contractors and project end-users. In the years since, we have grown steadily and worked to build a client base that can expect a quality product with expert-level craftsmanship on every project.